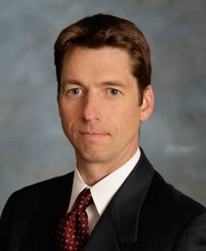 EDUCATION
The University of Michigan Law School, J.D. 1995

Michigan State University, B.S. 1992
ADMISSIONS
U.S. Patent and Trademark Office California

U.S. Court of Appeals for the Federal Circuit

U.S. Court of Appeals for the Ninth Circuit

Various U.S. District Courts

CONTACT INFORMATION

V-Card
Lamison, PC - Strategic IP Litigation & Disputes Counseling
Principal
Provide strategic IP counseling and legal representation to companies faced with high stakes IP disputes or transactions where IP assessments are critical. Eric's two decades of experience as an IP trial lawyer with Kirkland & Ellis LLP and 3 years service as Vice President of IP Litigation for a large, multinational IT corporation allow Eric to provide sophisticated, experienced, and unparalleled guidance in complex IP cases. Our expertise includes counseling on pre-litigation disputes, district court litigation, International Trade Commission Section 337 investigations, patent office inter partes review proceedings, and matters before foreign courts. Our clients include Cisco Systems as well as top tier litigation firms such as Desmarais, LLP.
Cisco Systems, Inc.
Vice President of Intellectual Property Litigation
July 2014-August 2017
Eric led Cisco's IP litigation team, which is responsible for Cisco's worldwide IP litigation and U.S. Patent Office IPR practice. Eric's responsibilities included driving IP litigation, licensing and disputes strategies, managing numerous outside counsel teams, advising executives, and working with Cisco's communications teams. Eric was also deeply involved in navigating indemnity issues with customers and suppliers. Eric also supported Cisco's business development groups on high stakes transactions including acquisitions and divestitures. Eric's experience working with outside counsel includes negotiating creative fee arrangements with Tier One IP litigation counsel as well as setting and adhering to legal budgets. Under Eric's leadership, Cisco won numerous matters in district and appellate courts, the International Trade Commission, and the Patent Office.
Kirkland & Ellis LLP
IP Trial Lawyer (Equity Partner)
August 1995-July 2014
Eric rose from associate to leading equity partner with the international law firm of Kirkland & Ellis LLP, where he practiced for two decades as an IP trial lawyer. Upon graduation from the University of Michigan Law School, he joined K&E's Los Angeles office as an associate in August 1995. In January 2003, Eric was one of five Kirkland partners who relocated to San Francisco to open the Firm's Bay Area offices. There, Eric was responsible for founding and leading the Firm's Bay Area IP litigation practice. By 2014, K&E's Bay Area presence grew to over 125 attorneys including more than 30 dedicated IP litigation attorneys. Throughout his career, Eric represented public and private companies in high stakes IP litigation before courts all over the country as well as the International Trade Commission. Eric enjoyed a longstanding track record of highly successful outcomes in high stakes cases.
RECOGNITION
Eric earned his Juris Doctor from the University of Michigan Law School in 1995 (magna cum laude) and his Bachelor of Science degree from Michigan State University in 1992, where he earned the highest available honors.
Eric's courtroom performance and successful defense of Pioneer Corporation in a major patent case was noted in the January 2004 IP Law & Business article entitled Long-Term Sluggers - part of the IP Litigation Department of the Year contest.
In 2008, Managing Intellectual Property noted Kirkland "stars such as Bob Krupka in Los Angeles and Eric Lamison in San Francisco" when choosing Kirkland for the "Patent Contentions Firm Of The Year" for the West Region.
Eric was distinguished as one of The Best Lawyers in America for 2013 and 2014 in the field of Litigation – Patent.
In 2012, Eric was recognized by the Legal 500 U.S. in the area of Patent Litigation: International Trade Commission for his work with Cisco.
He was also selected as a "Super Lawyer" for Intellectual Property Litigation by Super Lawyers magazine from 2011-2013.